MAKE LIFE EASIER & ELEVATE YOUR PROGRAM
We understand that you have a full to-do list without handling specialized requests from every coach in your program. An all-school partnership gives your coaches boundaries with their selections, making it easier to manage your program while still being customized to fit your needs. 
A PERSONALIZED PLAN FOR YOUR SCHOOL
An all-school partnership with us gives your program four big wins. 
SET DISCOUNTS with guaranteed universal pricing at the best rates, regardless of quantity.
YEARLY REBATES as a percentage back on purchases, which can help offset staff and program needs outside your budget.
ELITE WRAP-AROUND SERVICE from your team of an assigned sales rep, regional sales manager, and area vice president.
CUSTOMIZED, COHESIVE BRANDING on the highest-quality uniforms, equipment and apparel.
WE'RE READY TO TAKE YOUR PROGRAM TO THE NEXT LEVEL. 
WHAT ARE MY OPTIONS?
With a Game One All School Partnership, you can partner with brands like adidas, Under Amour or Nike to outfit all your teams and coaches in that brand's apparel. Or you can partner with Game One, where we outfit all your teams, but you aren't tied to a specific brand.
"
"
Game One Teammates
We exist to lift and inspire team stories, and we never take this work or the people around us for granted. Here are just a few of the many Game One customers we've been able to help win through our unending pursuit of being the best communicators, providers, and partners we can possibly be.
We appreciate our partnership with Game One. Their service model with putting our student-athletes, coaches, and institution in our brand is a distinct advantage for our program, and their regular communication with our coaches, business office and equipment staff is invaluable.
Don Coryell
Director of Athletics, Texas State University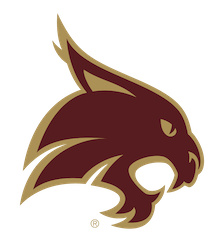 Game One does a tremendous job in supporting all our endeavors as high school coaches. Their ability to deliver on time products with first class customer service is why I continue to use them for all our needs at Sentinel High School Football. As well, it is great to see the local sales reps at our high school games when their schedule allows. They continually go above and beyond to support ALL activities at our high school. In this day and age to have a company who cares and supports our local high school athletes is rare! Highly recommend Game One!
Dane Oliver
Head Football Coach, Sentinel High School