INSPIRING & ELEVATING INTERCOLLEGIATE TEAM IDENTITIES
Game One is your one-stop shop for premium intercollegiate athletic uniforms, apparel, and more. Are you ready to inspire and elevate your brand identity through high-quality, premium brands (including adidas, Under Armour and Nike) and competitive gear? We've got everything your program needs for every sport, every team, and every athlete in one convenient location.
WHY GAME ONE?
Let's face it – making sure your teams look sharp on and off the field is one of many important decisions you make every day. Game One offers the personalized service you need, for every sport you support. You'll love our extensive selection of the best products from premium brands, our local representation dedicated to your total satisfaction, and convenient one-stop shopping for all your teams.
Game One offers:
High-quality premium and custom athletic uniforms, apparel and equipment
Responsive, hands-on local campus support with national production capabilities
One-stop shopping for every sport your program supports
PARTNER WITH GAME ONE & YOU'RE DONE
BRANDS WE OFFER
We surround ourselves with partners we believe in and admire – and that includes many of the best names in sports. Here is a look at some of the brands we carry across equipment, uniforms, apparel, spirit wear, and more.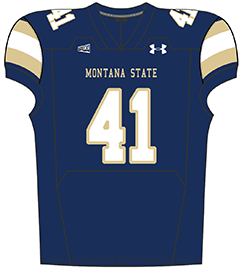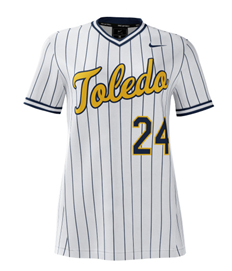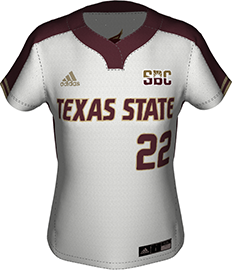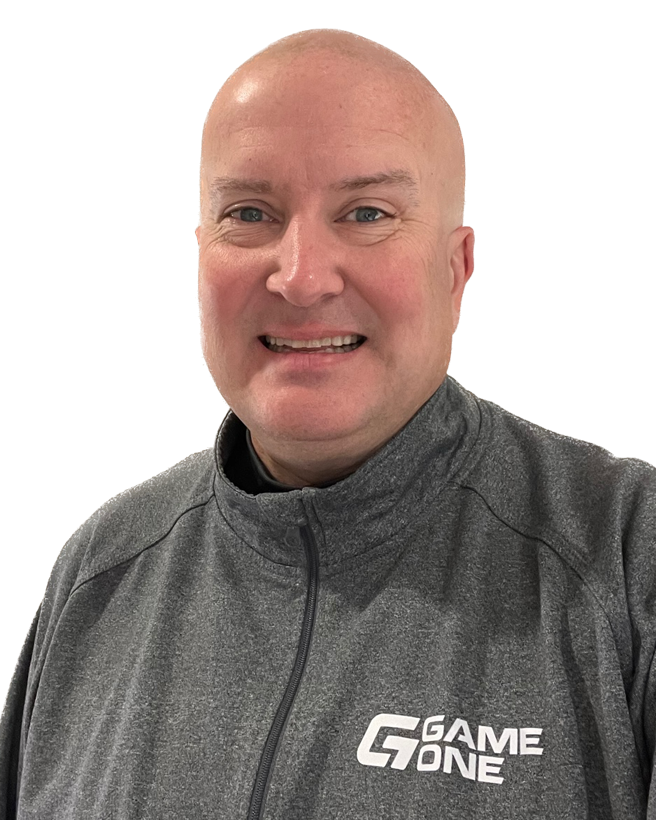 "
"
Game One Teammates
We exist to lift and inspire team stories, and we never take this work or the people around us for granted. Here are just a few of the many Game One customers we've been able to help win through our unending pursuit of being the best communicators, providers, and partners we can possibly be.
We appreciate our partnership with Game One. Their service model with putting our student-athletes, coaches, and institution in our brand is a distinct advantage for our program, and their regular communication with our coaches, business office and equipment staff is invaluable.
Don Coryell
Director of Athletics, Texas State University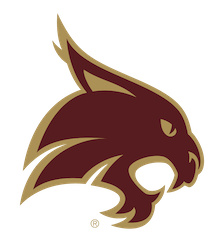 With Game One, our business operations, apparel quality control, and customer service are all able to perform at an elite level. Their service model revolves around making sure our products are delivered efficiently and effectively. If there are challenges with inventory/availability, their service team is timely to respond and focus on solutions for our coaches and student-athletes.
Michael McBroom
Director of Athletics, West Texas A&M University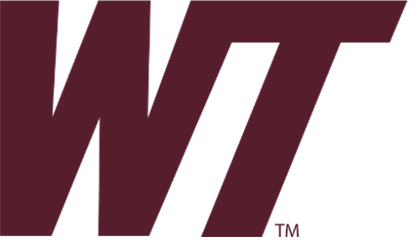 Game One provides our department with quality service, product offerings, and knowledge of the apparel, footwear, and equipment market that keeps us outfitted and competitive. We are fortunate to provide our student-athlete and coaches with gear and opportunities without sacrificing quality, as the service we receive from Game One is highly valued and important to our success.
Leon Costello
Director of Athletics, Montana State University