Top 5 Ways Custom Uniforms Strengthen Teams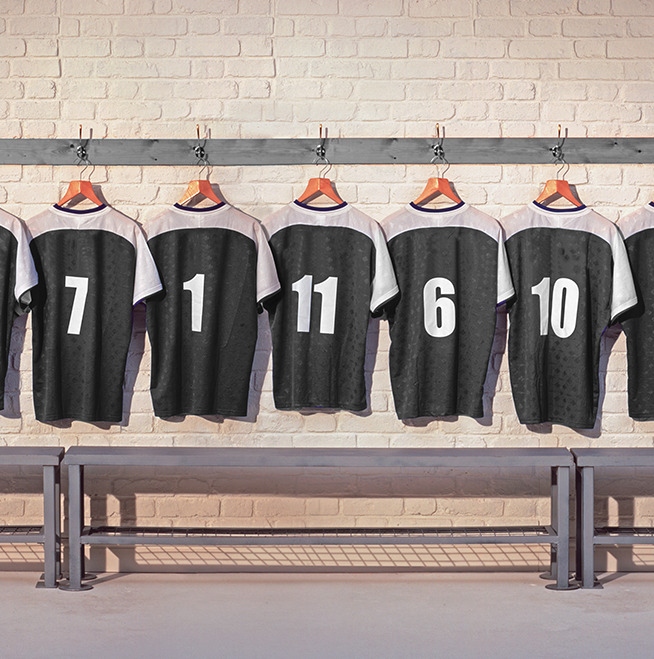 Picture a locker room filled with your team's jerseys, pants, and gear proudly awaiting each player—the culmination of hard work, countless practices, and individuals coming together to achieve shared goals. Your tireless preparation meets game day opportunity, with customized uniforms representing identity, unity, belonging, equality, and pride.
It's about repping your team's colors, celebrating the school, and fans wearing your gear throughout the community.
Thankfully, uniforms have come a long way since their start in the 1890s, with an ever-increasing focus on safety without sacrificing functionality and design. Getting the look you want is not only possible, but it's also easy, fast, and of the highest quality.
As you gear up for the 2023-24 season, here are five reasons custom team uniforms make a difference to coaches, players, parents, and fans.
IDENTITY: When you think of your favorite sports team, what's the first thing you notice? It's often the uniform. Nowadays, combinations are announced weekly via social media to the delight or scrutiny of dedicated fans. That's because visual identity and branding are critical components of sports competition (outside of x's and o's, of course). And while uniforms show everyone who you are, they're also a practical way to differentiate your team from the competition. It can help players quickly strategize on the field because they know where teammates and rivals are positioned. Also, parents can easily find their athletes during the game thanks to player names on the back of the jersey.
UNITY: With plenty of players on your team, game-day uniforms help individuals come together as one cohesive unit. The practice mentality switches to competing against "the other guys," and a certain amount of swagger comes with wearing your school's uniform and representing the team as you take the field. You win together, you lose together, and you have fun together along the way. It's all about the name on the front, creating unity amongst players and fans, which is essential to a team's morale while providing additional motivation.
BELONGING: Sports bring people from varied backgrounds together and create a sense of community, for the players on the field and the fans in the stands. The things that divide us go away for a few hours as we come together and root for the home team or against a despised rival. Uniforms and jerseys foster a sense of belonging, transforming individuals into a single unit. Each contribution moves the team forward to achieve a common goal.
EQUALITY: Whether you're the star player, bench warmer, coach, or equipment manager, wearing customized team gear promotes equality. Every individual plays an essential role in trying to win as a group. As you know, that's what teamwork is all about. When your athletes wear their uniforms, they transform into a single focused unit, playing to win and losing as a team—not as individuals.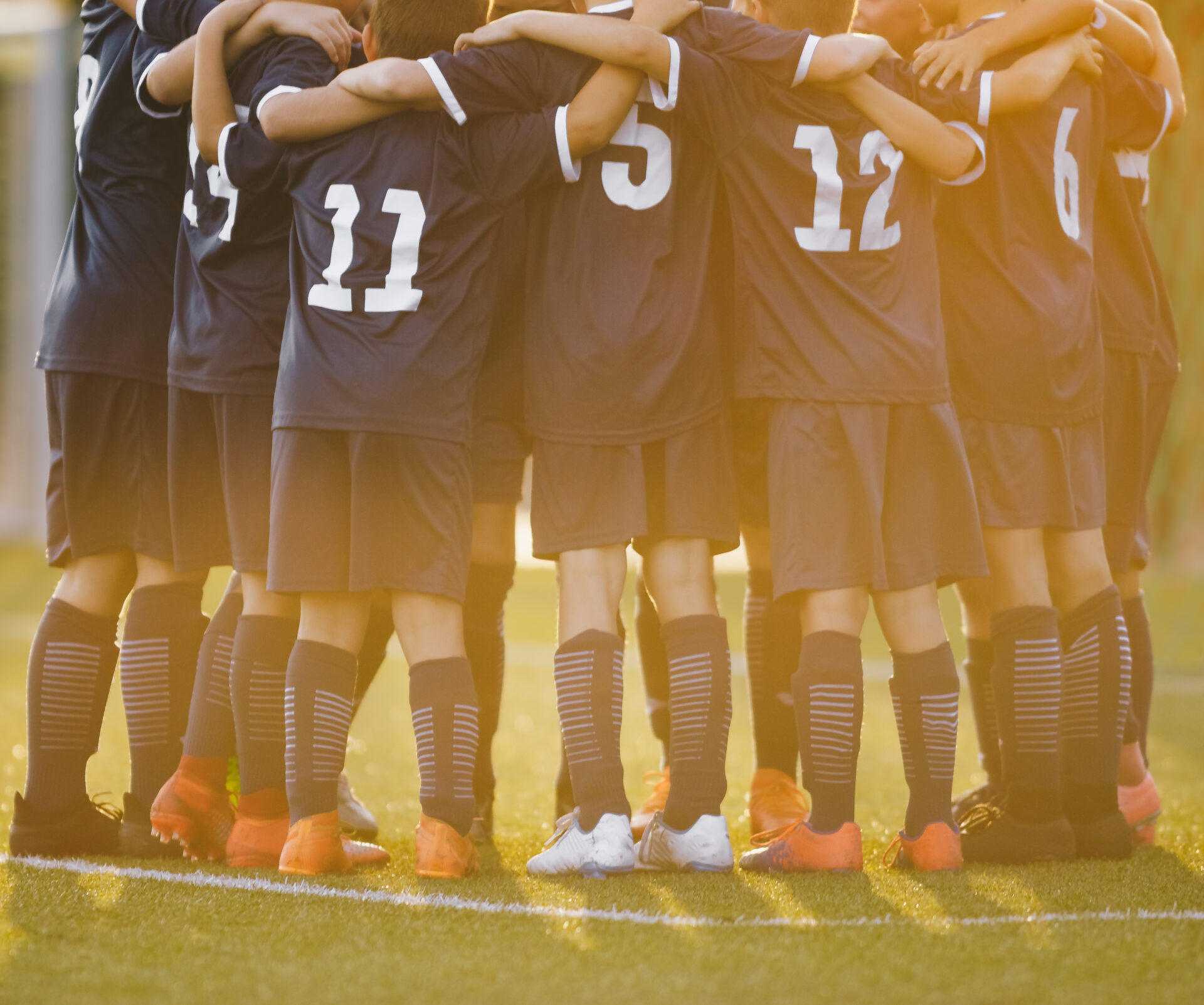 PRIDE: Playing high school sports requires time, dedication, and hard work. It's a huge commitment to the team, the sport, and your school. So, it's natural that wearing your team's jersey or uniform makes players feel proud. Representing the school is a perk of high school sports. Your athletes are positive role models in the school hallways, competitions, and the larger community. Wearing a jersey or branded gear lets them revel in team rivalries, enjoy the praise of a job well done, and develop feelings of pride for their school and city.
Game One loves partnering with teams to establish brand identity through top-notch competitive gear. If you look and feel your best, it shows in your performance. Our customized team uniforms create a unique identity while strengthening unity.
If you're looking to elevate pride, tradition, and performance, Game One is ready to get you there.
Ready to build your team's custom uniforms? Click HERE to get started.
Find your rep
Get in touch with your Game One rep to place an order, ask a question on process or pricing, and more.
Join Our Team
We live our purpose – to lift and inspire team stories. That includes our own teammates. If you are interested in joining our team – please visit our Career's page.